One of, if not the greatest adventures that a bird hunter can experience is a trip to Argentina. Whether it be for unlimited dove shooting or for what they call a mixed bag shoot of Ducks, Doves and Perdiz, Argentina is a one of a kind destination.
The Dove shooting happens all year round. Their Eared Dove does not migrate like our Mourning Dove. Closely related, the Eared Dove and the Mourning Dove are almost identical in size and coloration but the Eared Dove in Argentina do not migrate and with the temperate weather and abundant agricultural food supply their population is almost out of control.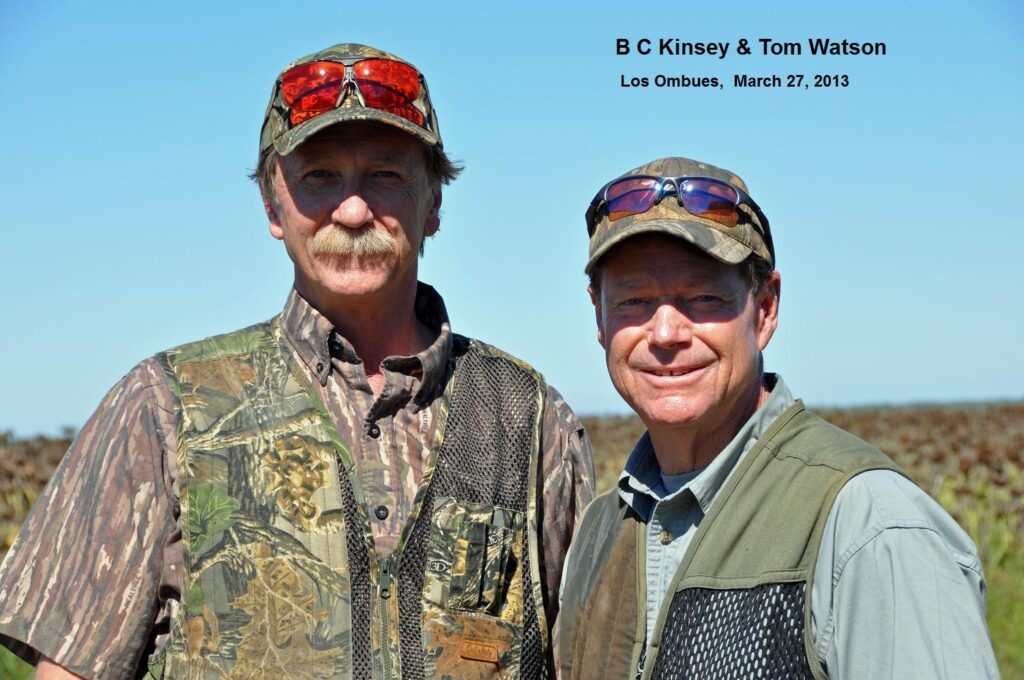 The very finest of all of the outfitters in Argentina is Los Ombues. Los Ombues is located in the province of Entre Rios about an hour drive from Rosario. If you look at a map you will see that Rosario, Cordoba and Buenos Aires for something of a triangle. Let me tell you about Los Ombues. First of all the area around Cordoba has long bee regarded as the mecca of Dove shooting. That area has a plethora of outfitters all after the same doves. And albeit there are a lot of Doves in the Cordoba area the hunting pressure is immense and the daily drive from the Lodge/Estancia to the shooting grounds can be an hour or more.
When Carlos Sanchez built Los Ombues it was after a career in hunting and fishing all over Argentina and he found the area along the Parana River in Entre Rios to be the absolute ideal spot for Doves, Ducks and Perdiz.
Los Ombues was the very first world wide lodge recognized and endorsed by Orvis a distinction of the quality of every aspect of the lodge. The accommodations are first class, the food is marvelous, the hunting is world class, the management and staff are the best anywhere. Its no wonder why once you go to Los Ombues, you go back, year after year. I've been 12 times and booking my next!
For more information you may contact me or you may contact Los Ombues directly at:
https://www.losombues.com